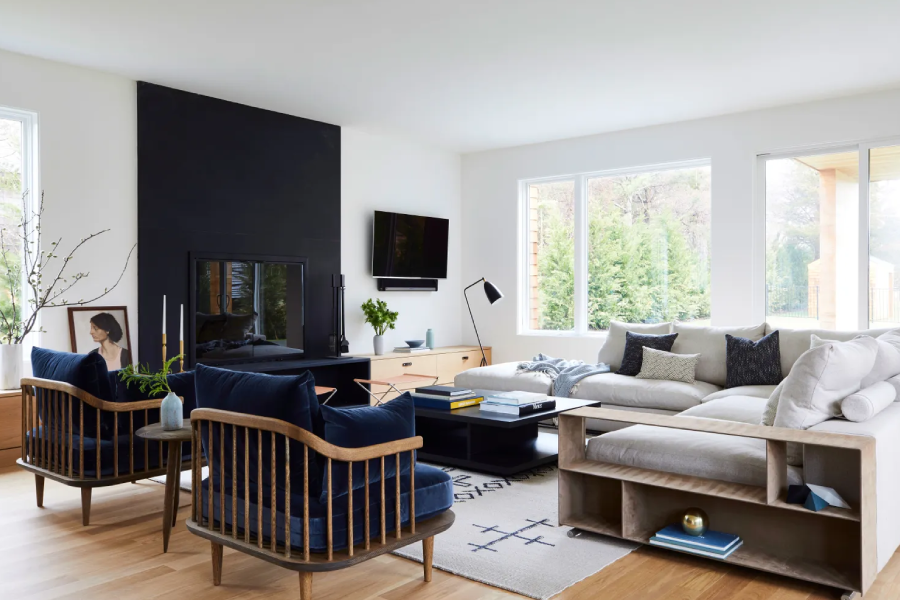 A home investment you can never regret is the living room furniture upgrade. The living room is a high-traffic area where most people love to hang out. It's only sensible that you improve with stylish, comfortable furniture pieces.
Although there are numerous options in the market, not everyone knows how to match their living room décor.
Our living room furniture Waunakee interior décor stylists will gladly do the job for you. We will take you through the paces, guiding you on the best furniture that highlights and stresses the colors and texture in your living room.
The living room furniture that Waunakee interior designers suggest for you will factor in the many options in your living room décor. However, we suggest three practical ones.
1. A Trendy Living Room Couch
The furniture piece that makes an instant list of your living room upgrade endeavors is the couch. As a vital centerpiece, it should be comfortable and eye-catching. Most of all, though, the sofa should represent your style and needs. You do not want to order a small couch, yet you often have a large family or a vast guest list coming to your home.
2. Living Room Recliner Chair
A recliner chair provides that personal comfort and relaxation that a living room sofa, wing, or armchair wouldn't instantly offer. We will often discuss your ultimate needs and advise you to order a recliner if your comfort supersedes any design needs for your living space.
3. Living Room Cabinet
A wooden cabinet for the living room accentuates and complements the material aesthetic. The colors and texture within that space determine the type of cabinet to install. Working closely with our living room furniture Waunakee interior décor designers helps add sophistication and grandeur when wooden texture makes it to your living room.
Conclusion
Numerous other living room furniture exist. It is up to you to decide based on your style and needs. But what if you aren't creative enough regarding a living room upgrade? Not a problem.
Speak today with our living room furniture Waunakee interior designers to show you an entire catalog of living room furniture ideas.