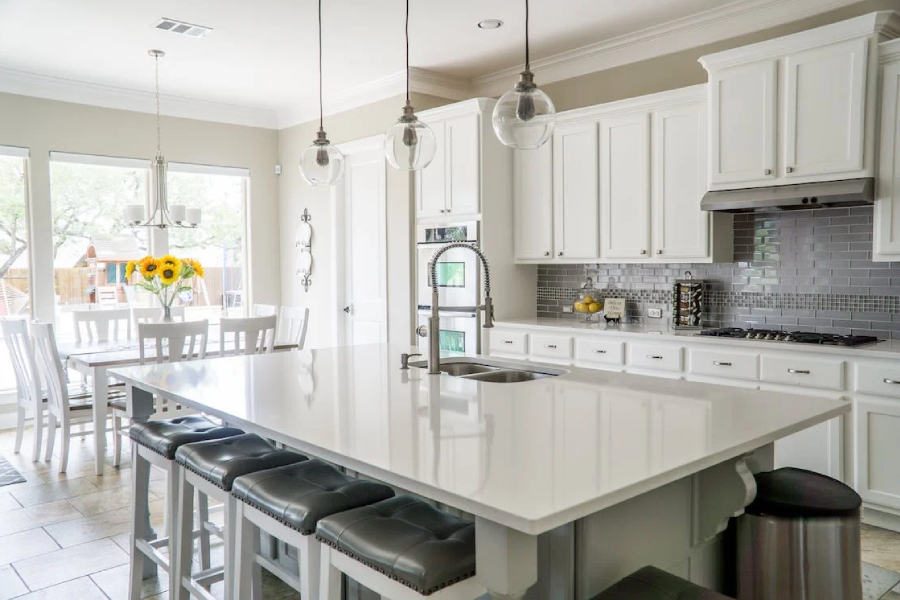 Not satisfied with your home interior design? Do you think it's time for a fresh start, but you don't know where to begin? Worry not! We're here to help you with the top 3 interior design tips.
#1 Plan Your Project
Forward planning is the first step in every project. When you are investing time and money, you must come up with a detailed plan to ensure the result is what you expected.
You might change your mind about some details along the way; so, while you stick to your plan, you should also keep some room for maneuvers and new ideas.
#2 Prioritize Your Needs
Most interior design projects run into at least one limitation. It may be limited budget, space, time, or even the inaccessibility of the right materials. The point is that you can't have everything at the same time.
So, it's crucial to prioritize the changes you want to make. If you're clear about your goals, it'll be easier to choose between different design ideas or purchase options. You should also strike a balance between functionality and aesthetics. Never sacrifice one in favor of the other. Only then will you be able to enjoy your interior renovation.
#3 Choose the Right Furniture Store
The final tip is the most important one. You need to find a furniture store that focuses on customer satisfaction and ensures exceptional product quality. As it happens, you are just in the right place!
Whether you are looking to redecorate a room or an entire home, we at Waunakee Furniture can help you with your interior design projects. Our interior design professionals will schedule an appointment with you to understand your expectations, lifestyle, budget, and design aesthetic. Our team of experts will help you design the house of your dreams!