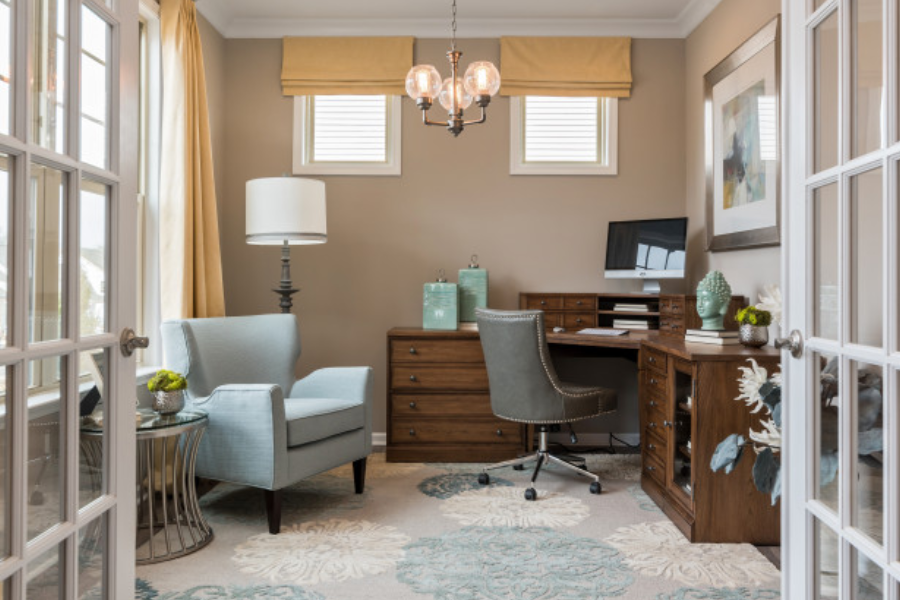 Before you visit furniture store Madison with the plans of trying to equip your home office, do you know how to choose items that are of value? The most suitable furniture for your home office should be comfortable and be able to enhance productivity in all dimensions.
The right furniture should create a difference in your remote office's aesthetic appeal and make you feel satisfied while working at home. Before you get into the meeting outlook goals, you need to consider the space, budget, and duration you will be working per day.
Here is a brief guide on choosing the perfect home office furniture.
How Much Space Do You Have?
The biggest mistake most people make is choosing the furniture without considering the size of the room.
Don't over/underestimate your home office space; you need to be sure and accurate. An empty room might appear big, but once you fit a chair and a desk, you will realize how the vast space mysteriously vanishes.
When assessing your room's space, you must also consider the windows and doorways and how the furniture will fit.
How Long Per Day Will You Be Using the Home Office?
Knowing how much time you will spend in the office daily is crucial to calculate appropriately how you will improve the comfort aspect.
Buy a stylish chair if you only spend 30 minutes in the office checking for emails and offering short feedback.
On the other hand, if you stay in the office for 7 to 10 hours, please have an ergonomic chair to avoid back problems.
The prices of various office furniture and appliances tend to vary to accommodate everyone.
If you have a tight budget, buy the self-assembly furniture and the basics first, and later you may purchase the décor items and other luxurious office supplies.
Are You Going to Share the Space?
When choosing desks, chairs, and bookshelves, please consider the amount of space left out for your partner.
Choose Your Style with Us
Contemporary and quality office furniture is the best choice for your remote office. We consider your design, aesthetic, and comfort, unlike any other furniture store in madison. Welcome to the store that highly prioritizes 100% client satisfaction.