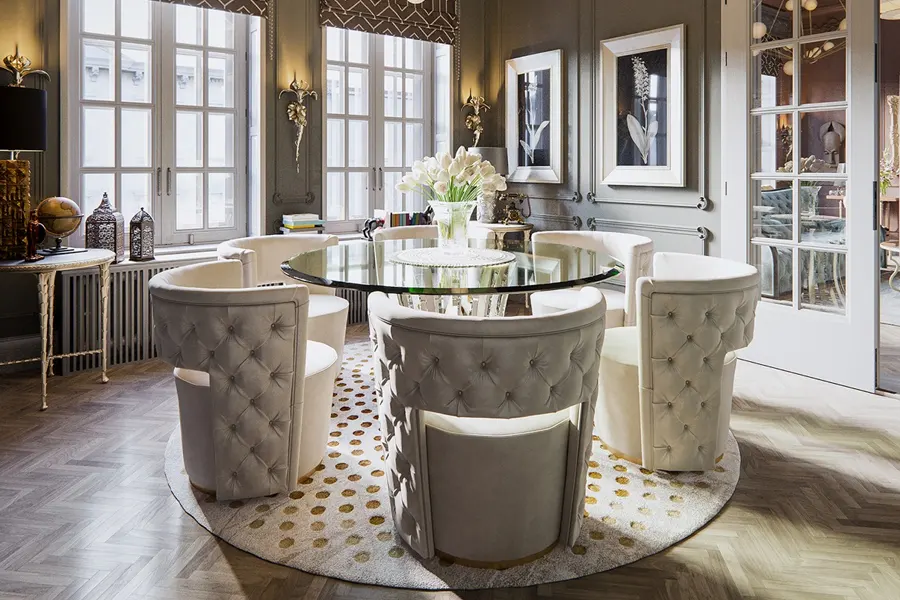 Simply Amish Dealer, Madison: The Must-Have Dining Room
Furniture For your Home
Whether you're looking for a new table, chairs, or even storage solutions, Simply Amish dealer, Madison is ready to help. Your dining room is one of the busiest rooms in your home, from hosting holiday meals to family gatherings and special occasions.
Therefore, it's your unavoidable role to make the dining room a comfortable and inviting space. However, with so many different furniture options available, how do you know which pieces are suitable for your home?
Let's discuss each dining room furniture that you should have in detail:
Dining Room Table
A dining roomtable is a must-have in any home. It provides a space for family dinners and gatherings. The dining room table also works as an office desk.
While the table style may vary depending on personal preferences, there are certain features that all dining room tables should have.
Every dining room table should be the appropriate size for the room. It should also be sturdy and well-made, with a robust base and sturdy legs.
Furthermore, the table's surface should be smooth and easy to clean. Finally, the table should be able to accommodate a variety of chairs, from high-backed armchairs to simple stools.




Hutch by Simply Amish Dealer, Madison
A hutch is a tall, narrow cabinet that provides additional storage in your dining room. It stores plates, glasses, or even books and knickknacks. The hutch also helps create the illusion of more space in a small room by drawing the eye upward.
When choosing a hutch, consider its size, shape, and style. It should be tall enough to reach the ceiling but not so wide that it blocks walkways or interferes with furniture placement.




Chairs
When choosing chairs for your dining room, comfort should be a top priority. However, don't sacrifice style for comfort – plenty of attractive, comfortable dining chairs are on the market.
To find the perfect chairs for your space, start by considering the style of your kitchen. If you have a modern kitchen with sleek lines and dark wood cabinets, you might want to choose chairs with a similar aesthetic.
Conclusion
If you're in the market for a new dining room table and chairs, check out your local Simply Amish dealer, Madison. At Waunakee Furniture ETC, the official Simply Amish dealer in Madison, Wisconsin, we have a wide selection of beautiful, handcrafted furniture that will fit well with any home décor. Call us at (608) 849-7574 for more details.