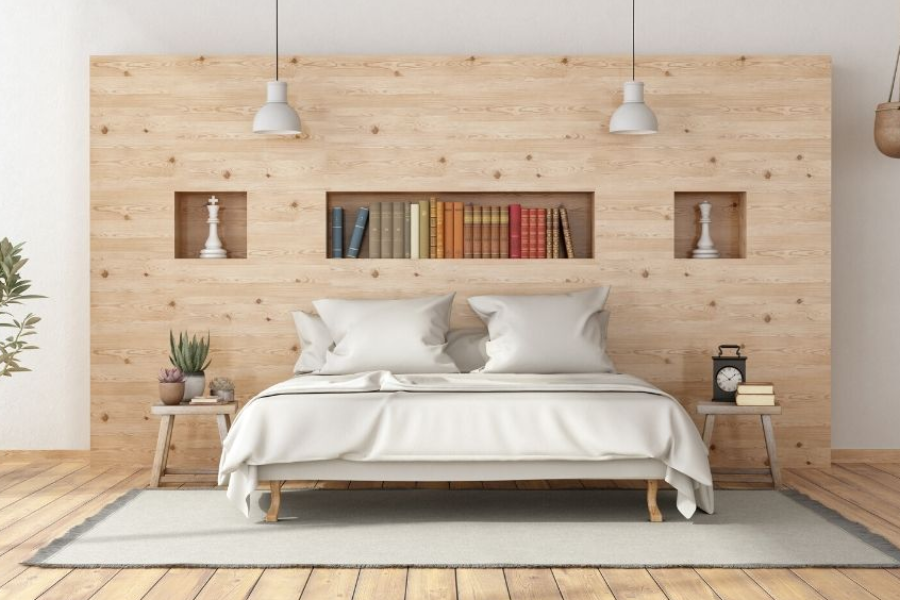 Restful sleep can only come with a quiet, calm bedroom with suitable furniture. That's why loads of thought and planning must go into the type of furniture for this space in your home. Currently, reputable furniture stores recommend alder bedroom furniture for your dream bedroom. It's a highly versatile wood that accepts various color schemes. Its texture enables you to turn and move your furniture without breaking it. The semi-sturdy nature of an alder bed promotes relaxation and excellent sleep.
Advantages of Alder Bedroom Furniture Wood for Your Bedroom
Our alder bedroom furniture catalog includes bed sets, cabinets, and nightstands. The wood is famous for its unique color, longevity, and maintenance. Here are some of the top benefits of alder bedroom furniture wood:
The wood is highly durable and features an even smooth texture. It takes in other hues quite easily.
Adler wood has the trendy muted grain color that most shoppers prefer because they can also paint it with colors that match the bedroom décor.
The wood is highly versatile, with soft hardwood and medium density. Commonly known as semi-hardwood, it's a sturdy material that is light enough to turn in your bedroom without breaking.
Alder accepts stains exceptionally well. Thus, it's also easy to substitute it with your favorite wood so long as you apply suitable stains.
The wood has a calm, warm, honey-like color, perfect for the bedroom.
Common Types of Alder Bedroom Furniture
Alder wood can create unique bedroom pieces. For example:
Beds come out exceptionally well with alder wood, which is a shock-resistant material that isn't susceptible to damage due to elements such as heat, cold, water, or insects.
Alder is also excellent for bedroom cabinets. It accentuates style, warmth, and individuality.
Alder wood is also a fantastic option for your bedroom's more miniature decorative carvings.
Even shutters and intricate molding do well with this type of wood.
Conclusion
Alder meets the threshold in terms of the delicate balance between quality, comfort, and style for your bedroom furniture. The high-quality wood also provides durability and relaxation for your most precious chamber.
Please get in touch with us today to enjoy a free walk through our Alder bedroom furniture catalog.