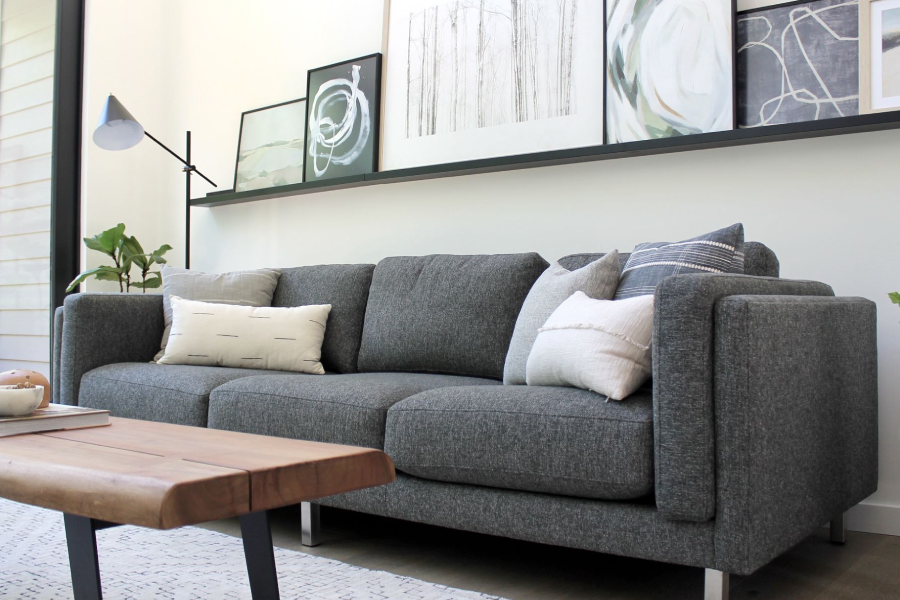 Your sofa is the main furniture piece in your living room. Therefore, it has a significant impact on the overall design and atmosphere. Since color, by extension, and upholstery plays a significant role in setting the tone for a room's decor, these decisions are crucial. These tips by the Waunakee interior decorator team will help you choose the right sofa color.
#1: Use Neutral Colors
A neutral sofa is a safe bet if your existing color scheme is complex and you're not sure what would work. Sofas come in many colors, from white and gray to black and brown, if high traffic and dirt are a concern. Experiment with different materials, different placements of furniture, and different silhouettes for a finished look that is still cozy and functional.
#2: Do Not Follow "Trends"
The high sofa cost means it is an investment. Therefore, you want to protect and use it for at least seven to fifteen years. For this reason, we recommend staying away from trendy striking pieces. There's a chance you'll remain with a bad investment when the craze dies.
Though it's okay to pay respect to fads that strike a chord with you, it's best to do it with more ephemeral items like accent pillows or throw pillows. These are easier to replace once a style becomes outdated.
#3: Consider Materials and Texture
It's important to remember that your choice of leather or fabric upholstery significantly impacts the color scheme you adopt.
For instance, you're more likely to find neutral tones in a leather sofa. You can also get more vivid jewel tones for a velvet sofa. Sofas made from either natural or synthetic fabrics are available in a wide range of colors.
Waunakee Interior Decorator at Your Service
Reach out to our Waunakee interior decorators specializing in living room furniture today and have them walk you through a comprehensive collection of selections.